A big thank you to the 129 respondents who participated in our survey which was open in June 2022. Even though the closing date was 9 July, we will always welcome your thoughts and comments on ideas to encourage a low carbon Heatons so feel free to contact us to share your feedback.
Our aim is to help you make informed choices about how you might reduce your carbon footprint in a way that fits with your life style, is doable and affordable. Below is the summary of what you told us but you can also view the full report here.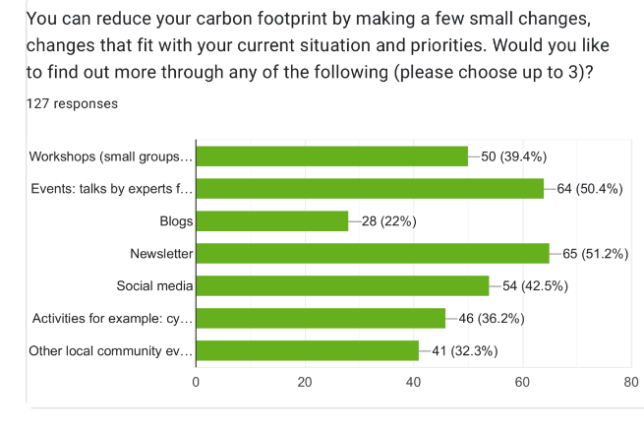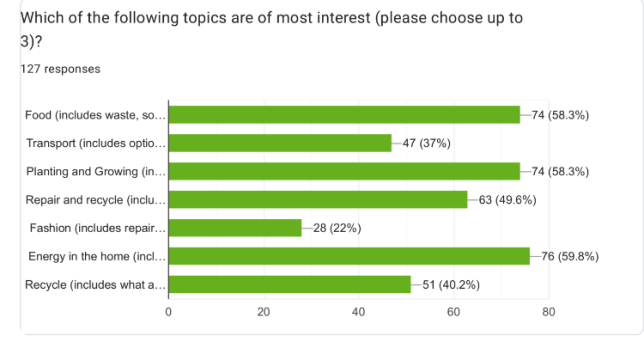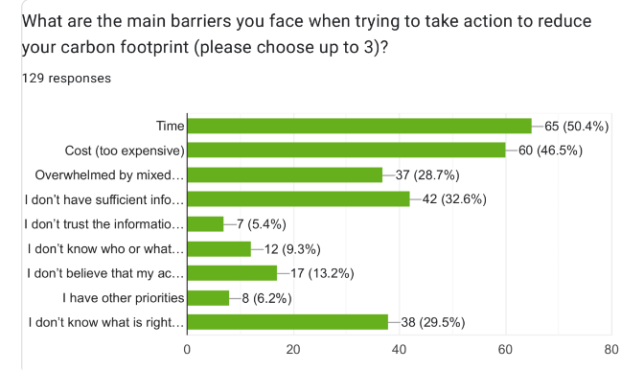 Watch out for news about forthcoming events and, if you haven't done so already, sign up to our newsletter for tips and alerts on reducing your carbon foot print.
If you would like to check out your current carbon footprint, why not download the My
Footprint: Climate and Nature app from the WWF. The app is really easy to use. If you want something with a little more detail check out https://www.carbon.place/. This website takes a little more time to work through but you can use it to find out how the Heatons' carbon footprint compares to other areas of the country.