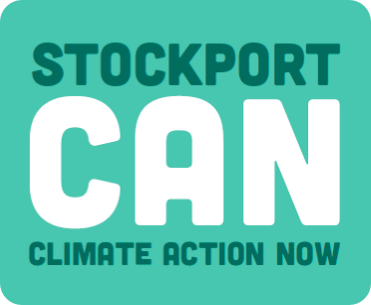 Nick Leslie is Stockport Metropolitan Borough Council's Head of Climate Action Now (CAN). Following a cross-party backed motion Stockport Council declared a 'climate emergency' in 2019 and CAN is the Council's strategy to help the borough meet the Greater Manchester wide 2038 carbon neutrality target. Prior to joining Stockport Council in 2021, Nick worked at the BBC for 9 years on their corporate sustainability and sustainable production initiatives, including helping to create the TV industry standard for sustainable production (Albert) alongside BAFTA. Before joining the BBC he helped produce a number of successful TV dramas and feature films including Luther, Spooks, New Tricks and many other cop shows!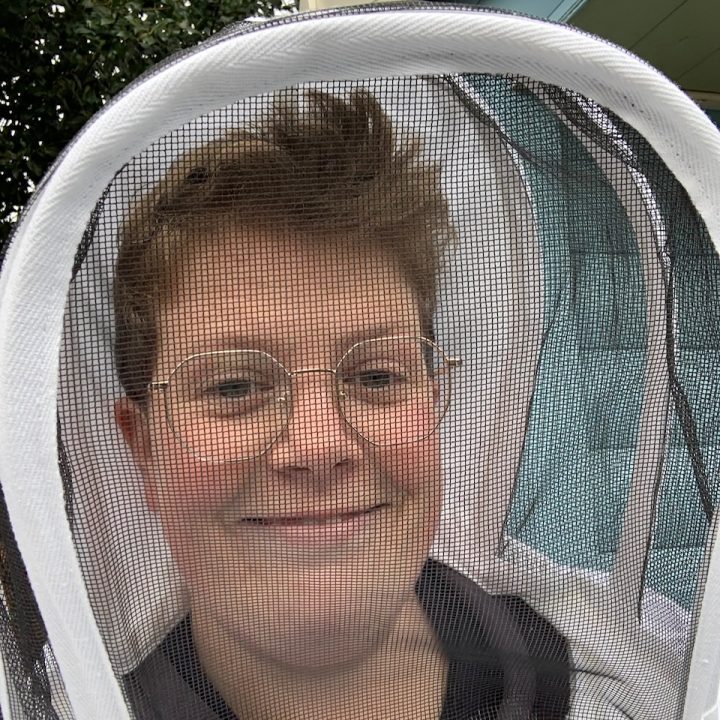 Damson Tregaskis, Hive5 Manchester
Damson grew up in Heaton Moor where her Dad kept around 10 beehives at the bottom of the garden and she occasionally 'helped' (in the way small children do!) him inspect the hives. She always had a fascination for insects and often spent her summers searching for caterpillars to identify and raise. Damson started beekeeping professionally in 2019, managing 12 hives around Manchester and set up her own company, Hive5 Manchester, in 2020 to provide Beehive rental and management to businesses as well as beekeeping courses and experiences for individuals. Hive5 Manchester has hives all around Manchester from the Trafford Centre, to the Printworks and Northern Roots in Oldham. Damson manages between 20-30 hives regularly and also works with bee farmers around the country, helping manage their apiaries of +100 hives.
Mike Hodson, Manchester Urban Diggers (MUD)
Mike Hodson is one of 3 Directors of Manchester Urban Diggers CIC (MUD). Established in 2019, MUD have worked on 22 community growing spaces across Manchester, Salford and Stockport in the last 3 years. Ranging from installing raised vegetable growing beds for schools and community centres to building and operating their flagship 1 acre community market garden, Platt Fields Market Garden. Mike specialises in community garden design, food production, social and therapeutic horticulture and volunteering coordination and has a background in horticulture, graphic design and youth work.

Adam Linnet, Cheshire Wildlife Trust
Adam Linnet is the Wilder Communities Manager at Cheshire Wildlife Trust. This role consists primarily of leading a team of five to try and change the world, starting with Cheshire. The Wilder Communities team focus on empowering residents across the county to take action to protect and enhance their local wildlife and the global environment. Adam has worked at Cheshire Wildlife Trust for eight years, starting on their nature reserves before moving into the wider landscape and now settling on helping to build a movement of people who want to take action to bring nature back. His experience has seen Adam work on lowland raised bogs, ancient woodland, and grasslands, as well as creating new habitats in the form of wildflower meadows, hedgerows, and tree planting. All of which helps the Trust towards cracking the inextricably linked crises of climate change, biodiversity loss, and our own health. Adam lives on the family farm, looking after 20 acres of species-rich hay meadow, and orchard, and organic allotment, alongside his wife and two children.