By Ian Barker on behalf of SLH
This article was originally written for the April edition of Heatons Post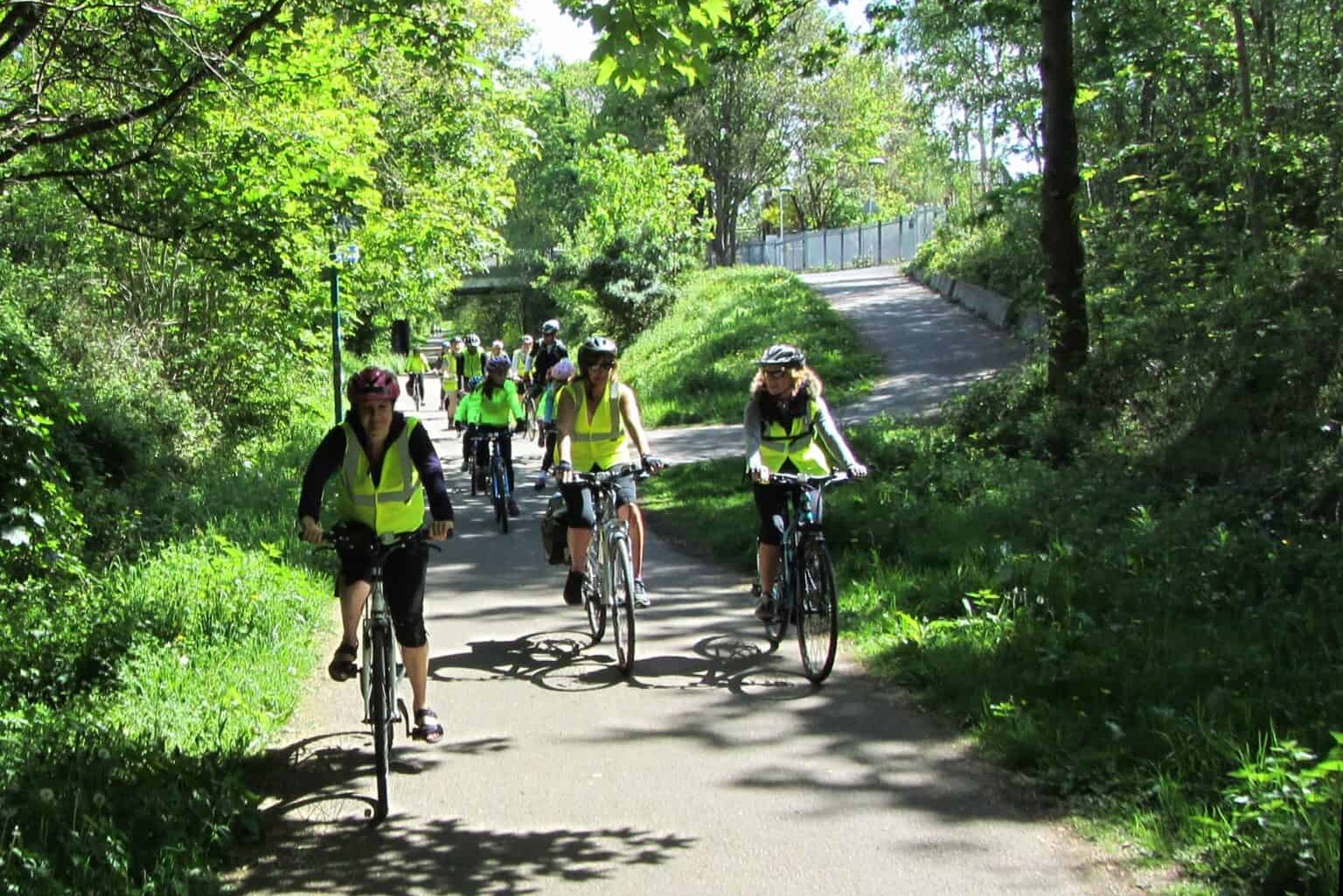 Sustainable Living in the Heatons bike rides are back, with the first on Saturday 15th April, along the Fallowfield Loop and dropping in at the Station South cafe. On this 11 mile trip we will be visiting the four Orchards planted along the Loop over the last ten years under the guidance of David Beetham and hopefully seeing the fruit trees in blossom. We'll meet by the SLH orchard in Heaton Chapel at 1pm, and will return by about 4pm.
Other local rides planned for 2023 are to the newly created Mayfield Park next to Piccadilly station; around the orchards and green spaces of the Heatons; to Mirrlees Fields near Woodsmoor; and to the recently re-opened Manchester Museum.
These round-trip, free rides that start in the Heatons are open to all. They're suitable for those who want to get back on their bikes and for families and some could form part of your commute. You'll get exercise and have fun in good company, while our experienced cycle leaders will see no-one is left behind and may even mend any punctures!
For more details of each trip, keep an eye on our Events page. Places are limited so let us know you're coming by emailing cycling@SLHeatons.org
Looking forward to seeing you!